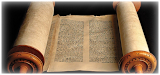 Proceedings history
---
The conference tradition started in 1994 under the Czech-English name "Inženýrská mechanika ../Engineering Mechanics ..". The proceedings were initially published as printed books, consisting of 2-4 volumes, mainly written in Czech or Slovak. However, since 2000, the proceedings have been using the English title "Engineering Mechanics 20.." as the main title.
Beginning in 2001, the proceedings have been published in the form of a printed Book of Extended Abstracts, each containing 2 pages, along with a CD-ROM or web archive containing the full texts. From 2009 onwards, the vast majority (and since 2011, all) of the contributions have been written in English. The 2011 issue marked the first time the conference proceedings were indexed by the Web of Knowledge.
Since 2016, the contributions have been published as 4-page papers in the printed book and online archive, with a larger space allocated for keynote lectures. Additionally, since 2016, the coverage by the Web of Science (WoS) has been continuous, although with a slight delay. Due to the pandemic in 2021, the 27th issue was replaced by a double issue in 2022.